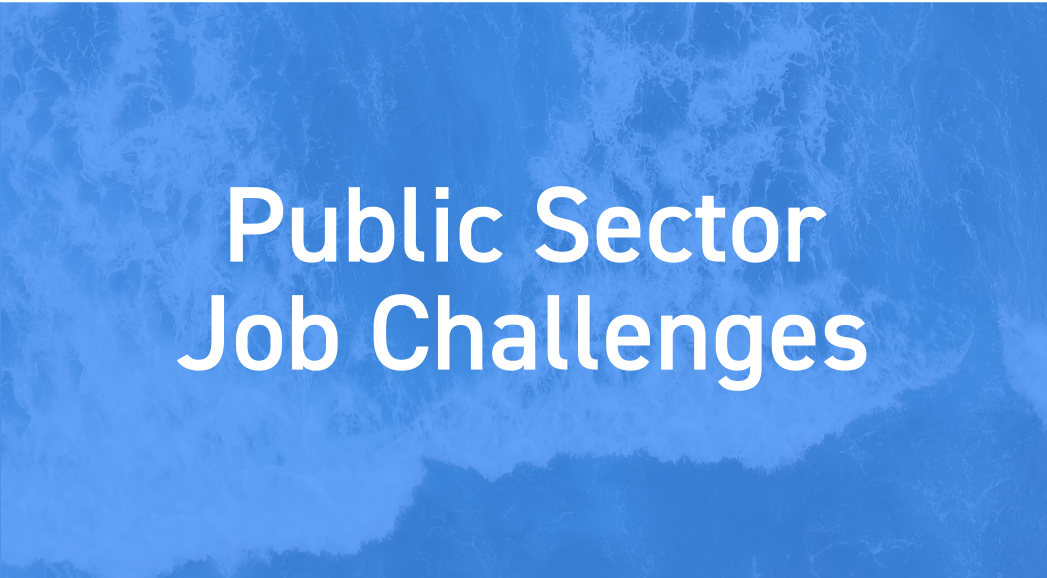 The UK public sector currently faces a number of challenges in both recruitment and retention
As we've already identified, the reliance on recruitment agencies as the sole channel for acquiring candidates means that within the public sector recruitment costs are soaring and budgets are being squeezed. This is exacerbated by weak retention rates, meaning agencies are engaged with a greater frequency than is standard in the private sector. Another important issue PSOs face is the disparity between public and private pay rates in certain regions. The difference is particularly apparent in London and the South East, creating both recruitment and retention issues and meaning the sector lacks a competitive edge when sourcing talent.
To expand on these challenges, the UK Civil Service saw increased staff turnover rates (up to 25% last year) in departments such as The Treasury, Ministry of Housing and local governments; these compared unfavourably with other peer nations such as Australia & New Zealand and also the private sector. Moreover, the NHS and social care services, in particular, have seen the highest vacancy rates within PSOs, resulting in more than 275,000 vacancies in 2018. These shortages have been exposed by the UK's ageing population and most recently, the coronavirus epidemic, which have led to increased demand on the NHS and social care services. To combat these challenges, the public sector has become almost exclusively dependent on recruitment agencies to fill the gaps in their workforce. This has allowed recruitment agencies to effectively become the employment 'gatekeeper' for the public sector. This dependency has cost the government more than £2 billion over the last two years.
It is the employment of the temporary workforce which has really cast a light on these recruitment inefficiencies. This is because the agencies who employ these temporary workers hold all of the information on their skill set, rather than PSOs. As a result, PSOs are restricted to contacting these agencies each time they have a vacancy. This means paying additional fees for sourcing the same temporary workers for future roles within different departments, rather than engaging with workers directly.
So why does the public sector engage so closely with agencies? The most simple answer is because they always have done, resulting in a laissez-faire approach to sourcing candidates. However, another essential reason is that agencies provide a service highly valued by middle and senior management by becoming the employer of workers, thus saving the public sector that
liability. What this does, however, is also serve to entrench their position, cutting off the possibility of direct supply and resulting in over-spend.
Taking all of this into consideration, it seems clear that the most logical way forward is for PSOs to achieve recruitment independence and move away from the traditional agency methods. Relying as they do on agencies to source candidates, none of the PSL, MV or NV models seems positioned to deliver the costs savings which will now be required; the case has emerged to find and
embrace a new model, one which allows PSOs to – at least in a percentage of cases – achieve some disintermediation and engage workers directly themselves.